Meet Our Dentists
Our dentists provide high quality dental care to the Ladner and Delta communities in BC, emphasizing non-invasive treatments, preventive care, and a friendly and professional chair-side manner. 
---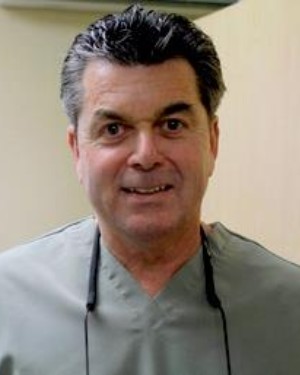 Dr. Griffiths graduated from McGill University (in Montreal) in 1977, receiving a BSc degree and DDS over a 7 year period. For over 30 years, he has focused on restorative dentistry which includes crown and bridge procedures. He also restores missing teeth with full partial dentures and/or implants.
He has been a member of numerous study clubs involving sleep apnea treatments, root canal treatments, Lumineer certified (ie: no drilling, no anaesthetic veneers) and other specialties. He was also a demonstrator at UBC for dental students.
Having worked in Vancouver for 25 years, he is now practicing in Ladner, which is 25 minutes from Vancouver. The practice has an emphasis on geriatric, family, and cosmetic dentistry.
Dr. Griffith's philosophy is to retain and preserve as much original tooth structure as possible, and ultimately "save" the tooth. Most dental problems can be prevented, so his theme is "preventive dentistry." Gum disease (periodontal disease) is also highly preventable with regular hygienist care.
Dr. Griffiths believes in using the latest cutting edge technology to help his patients achieve the best results. This includes non-surgical Laser treatment for gum disease (Periowave®.) We also use a Veloscope® system to detect oral cancer before it becomes visible to the eye. It uses illuminescence technology. Additionally, we use digital X-rays (80% less radiation) and we have intra-oral cameras so you can see any problem areas of your mouth on a monitor. We also have T.V monitors on the ceiling so you can watch television white earphones while having your dental treatment. You won't be disappointed!
---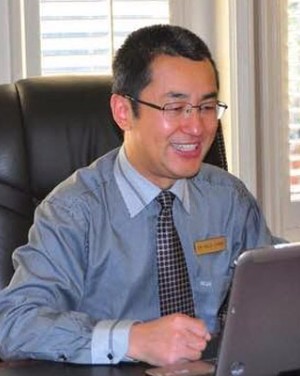 Dr. Felix Zhang
Dr. Zhang completed his first dental degree in 1988 and received a master degree in oral surgery in 1991 in China.
He worked for 5 years as an oral surgeon before moving to Canada in 1996.
Dr. Zhang obtained a PhD degree in oral health sciences at the University of British Columbia in 2000 and a second dental degree (DDS) in 2005 at the University of Alberta.
He worked in Calgary for 5 years and moved to Vancouver in 2010.
---