Meet Dr. Grenkow
Dr. Grenkow was born, raised and educated in Winnipeg, Manitoba where he received his Bachelors of Arts in Psychology (Dean's Honor List) and DMD and many other academic awards on graduation from dentistry. 
---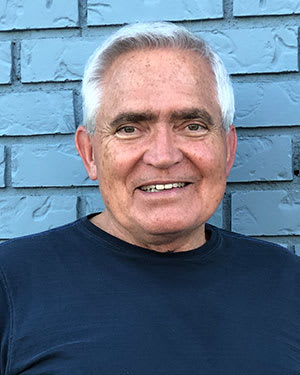 Dr. Grenkow
Dr. Grenkow comes from a family of dentists, his father, his uncle and his cousin. He is certified by:
1. The American Society of Clinical Hypnosis;
2. The Tenax Corporation (Implantology);
3. The Icket Teaching Centre (Implantology);
4. Nitrous Oxide Sedation and mild anxiolytic sedation.
After graduation Dr. Grenkow went into rural Manitoba, Deloraine and set up a dental clinic to get a good all-around exposure to the dental needs of the people. He practiced with 3 medical doctors and had hospital privileges. He did a lot of IV sedation wisdom teeth extractions. After 3 years he moved back to Winnipeg and set up a cutting-edge dental practice in the Medical Arts Building. In 1994, Dr. Grenknow built another ultra-modern dental practice called Cordent Dental Center.
In 2010 Dr. Grenkow made a decision to move to the West Coast and came to British Columbia where he now practices as an associate here at Ladner Village Dental. Dr. Grenkow is a longstanding member of The Canadian Dental Association, The College of Dental Surgeons of British Columbia and B.C. Dental Association. Dr. Grenkow remains very invested in the science and technology of cutting-edge dentistry and actively participates in three study clubs today. 
In addition, Dr, Grenkow is a licensed pilot, and a certified scuba diver. He is very happily married to his wife, Deanna and they have 5 children and seven grandchildren.
---